Business Buzz

by: Nancy O'Donnell
The Wedge: December 2011/January 2012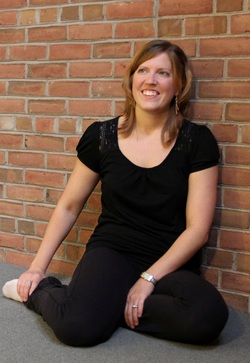 Highland Park Bodyworks
Highland Park Bodyworks opens in Cornell Co-op:
Meghan Cameron has had a busy year. She celebrated her first year of marriage in October
to Christopher Cameron, Executive Chef at the Tap & Mallet, and became a new business
owner, taking over the former Mindful Body Pilates and Yoga.
Cameron comes to her new business after many years of teaching dance and Pilates. She
studied at Point Park University Dance Conservatory in Pittsburgh and later moved to NYC.
At first, she studied Pilate to improve her dance and avoid repeat visits to a chiropractor.
"I got flexibility, balance," said Cameron. "It really changed my body and my way of living."
After a stay in Hawaii, she returned to Rochester to be closer to her family (the Haights
are long time South Wedge residents).
Soon Meghan became a coveted teacher at the Genesee Valley Country Club, The Country
Club of Rochester, MVP and ESL Credit Union employee classes.
At Highland Park Bodyworks, she's joined by yoga teacher Rhonda Flint, and Lynda Campbell, owner of Innervisions: Massage and Bodywork. HP Bodyworks also offers Zumba classes, Meditation Workshops and more. Pick up a schedule and list of classes, online at www.hpbodyworks.com. or visit them @ 249 Highland Avenue.