Try Private Sessions: Apparatus & on the Mat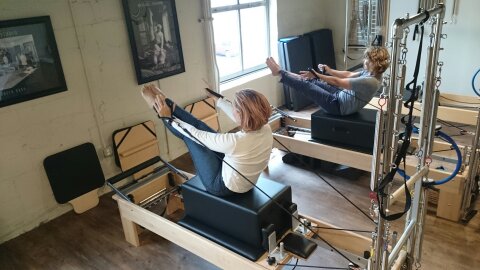 Private sessions are perfect if you need one-on-one motivation and encouragement to engage your muscles to the fullest. Each session can build on the one before it to create a strong, lean, healthy body.
Get Private Instruction from Meghan Cameron, Rhonda Flint, Stephanie Betzwieser & Kyleigh Holtz on the Mat and get the individualized attention you deserve. Learn
about Pilates
& how your body can modify and vary exercises in order to make them more challenging, or give your body more support. Get strong and gain a full understanding of the Pilates Matwork in a one-on-one setting before you jump into a class.
To set up an appointment call 242-9642 or stop by the studio before or after a Mat class. Work diligently to gain a strong core base for your other athletic pursuits or activities for daily living. Privates are also a great time to work on imbalances after injury. We look forward to working with you.
Rates:
​
Master Instructor Private - $70/ 10 for $650
Senior Instructor Private -
$65/ 10 for $600
​Private Instructor- $60/ 10 for $550
Semi-Private -
$80/ 10 for $350
All sessions are 55 minutes in length
---
Group Mat Classes: Pilates Mat (Basics & Fusion), Restorative Pilates, & Barre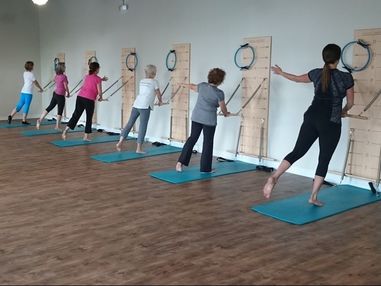 Stay consistent with your Pilates Matwork in our open level classes. Phone a friend and commit to making a change in your health and do it together! It's amazing how exercising with others keeps us on track and working hard.
All our mat classes are open level but we do offer the Pilates Basics class Wednesday's at 6:30pm and Saturday at 10am. Try our Monday 6:30pm Pilates Fusion class that mixes classical Pilates , Yoga and movement into one class. The Restorative Pilates class on Friday at 9am is a treat for your body! Moan and groan as you release toxins and massage the muscles using a foam roller and ring. Think about the wear and tear on your muscles from day to day and give back with an hour of what your body needs most!
Barre classes are a great way to get your cardio in. Barre is an upbeat, music-based movement that incorporates basic fitness, a touch of dance, and Pilates. For a full body workout that will leave you feeling stronger, more toned, and wanting more.


All Mat & Barre Classes are $16 Drop-in, or 10 for $135 (3month exp.)
​Register online at www.mindbodyonline.com or just drop in!





---
Pilates Group Apparatus Classes & Springboard Classes: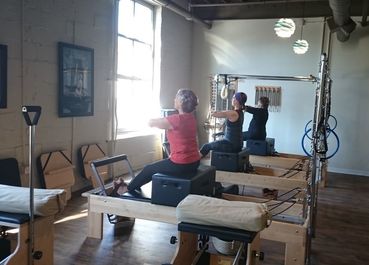 ---
About Apparatus & Private Pilates Apparatus Sessions: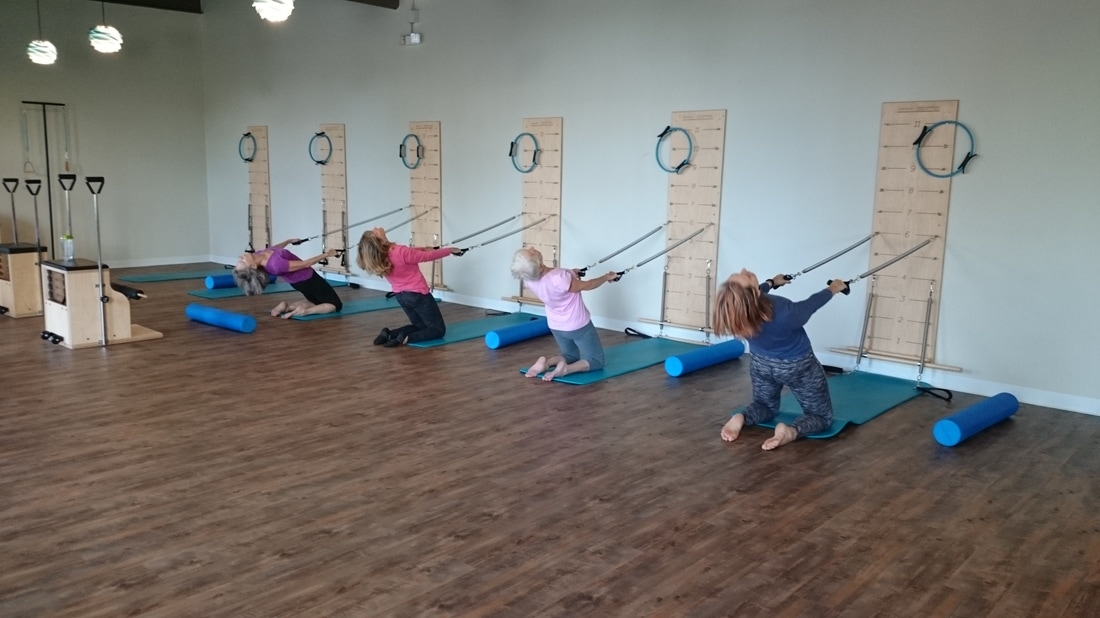 Pilates large equipment, or apparatus, provides a unique way to train the body to move in proper alignment. The spring system on each apparatus provides both support and challenge for the body. This large equipment is used in Private one-on-one sessions. Pilates apparatus is thought to be the original rehabilitation equipment. Learn more
About Pilates
All of our apparatus is Balanced Body. We use the Balanced Body Apparatus because of its ability to convert from a Reformer to Cadillac. The Balanced Body Split Pedal Chair and tower are used in Private Sessions as well.
Call us at 585-242-9642 or email
Meghan@hpbodyworks.com
to reserve your time or for questions.
---